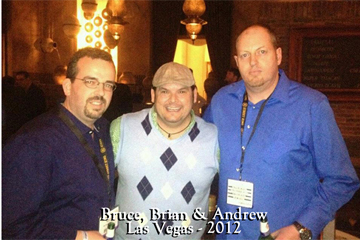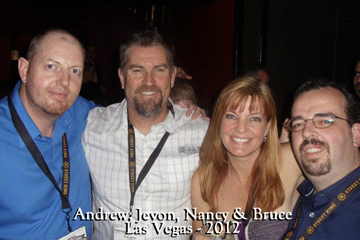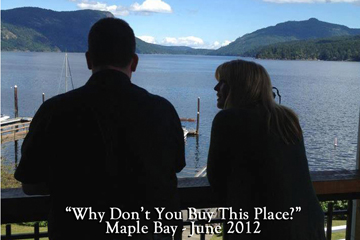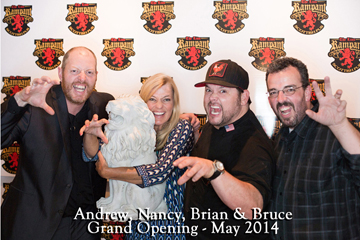 A long-planned venture, brought to life in Maple Bay, British Columbia.
Andrew Abernethy & Bruce Findlay, the original owners of The Lion Rampant Scottish Pub & Specialty Liquor Store, met in high school in Hampshire, Prince Edward Island in 1987. Their individual roads took them in different paths but they eventually ended up working together in Crofton, British Columbia. Suggesting to meet for a drink in Ladysmith, they soon realized the lack of a good pub in the area. This planted the seed to open their own pub, a Scottish one (as both are Scottish-born), in the Ladysmith area. A series of events would transform both the business plan and their lives. Enter... Las Vegas! As the partners' 40th birthdays approached, a trip to Las Vegas was planned, coinciding with one of the bar industry's biggest trade shows.

At that trade show, they met chef Brian Duffy and, in a complete chance moment, designer Nancy Hadley. Both were long-time industry experts and television personalities. Brian was a lead chef consultant on the show "Bar Rescue" and has an impressive culinary resume, creating menus & opening restaurants throughout the USA and Canada. Nancy was an internationally recognized designer, having worked on "Extreme Makeover: Home Edition", Gordon Ramsay's "Kitchen Nightmares" and, at the time, was lead designer on "Bar Rescue". Both professionals were intrigued about the pub in Ladysmith, and asked to be included in the planning. The guys returned home to Vancouver Island, excited to plan the next steps.

Nancy and her husband travelled to the island in June 2012. After looking at the location the guys had chosen in Ladysmith, they were taken on a tour of the Cowichan Valley. On the last evening, the group chose to have a before-dinner drink at a local establishment, The Brigantine Pub, in Maple Bay. Within minutes of entering the pub, Nancy turned to the guys and said "Why don't you just buy this place?". Brushing off the suggestion, as Ladysmith was the focus, they continued their evening. However, due to a string of fortunate events, the guys let the Ladysmith location go and shelved the idea.

At that point, the Brigantine owner had become friends with both partners. A decision was made to discuss the purchase of the Brigantine with him, and eventually an agreement was drawn up in late 2013. On March 31, 2014, Andrew and Bruce became the new owners of the Brigantine! After a whirlwind renovation (completed mostly by Andrew and his trades!), based on Nancy's design and expertise, along with menu design and on-site training by Brian, the Brigantine was re-branded as "The Lion Rampant Scottish Pub" & re-opened on May 9, 2014.

Andrew left in January 2020 to pursue new ventures, the liquor store was converted to a convenience store in March 2022 and Nancy, sadly, passed away in May 2023.